SPEAKING UP
The Only Animal is often asked to speak about their work at the intersection of art and climate. We are known for our commitment to creating theatre within a carbon budget that aligns with a livable future of 1.5 degree Celsius temperature rise and for our core values which include Equity, Diversity and Inclusion, Climate Justice,  Buy Nothing New, No-Fly, and Local Focus/Global Responsibility.  More to come, so watch this space!
This panel was hosted by Arts Club Theatre curated by Core Artist, Kendra Fanconi, about different perspectives on the role of the artist in the climate crisis, with Coast Salish theatre and dance artist Tasha Faye Evans, Latinx climate...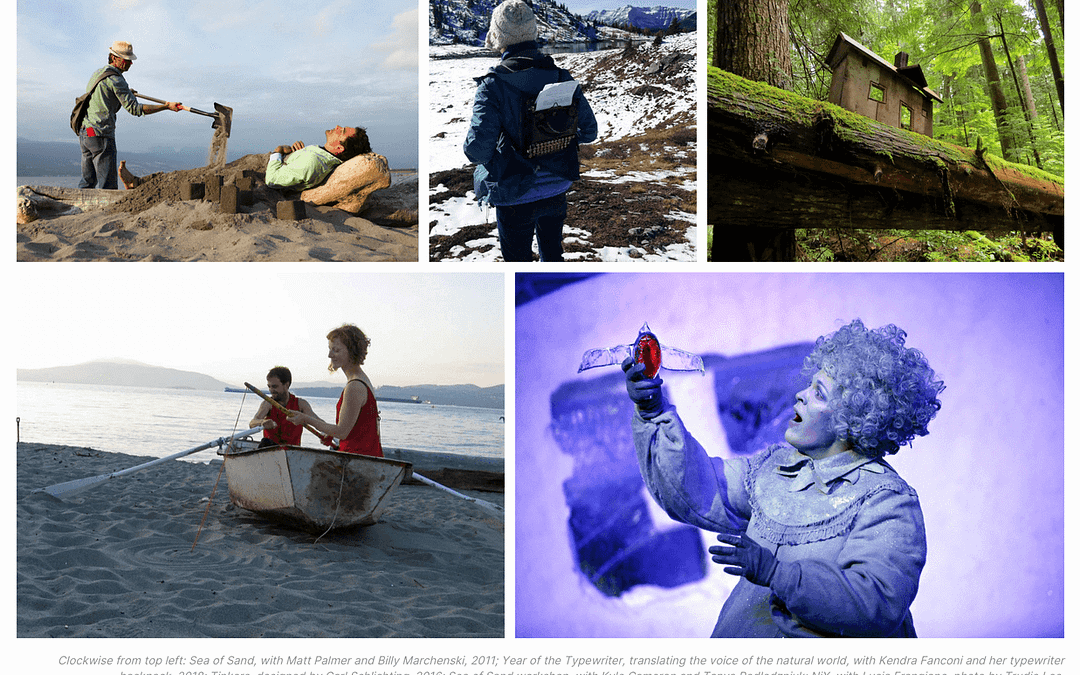 It was the warmest winter in 126 years, which didn't bode well for Canada's first theatre made of snow and ice – about 20 truckloads of it, in fact. NiX, an immersive show by theatre group The Only Animal, was set to open in Whistler, B.C., as part of the...